This is a fast, low investment way to add like-new life to your existing hardwood floors. Buffing and Coating will add a brand new sheen to your floors and will add life to them as well, ensuring your floors value is maintained.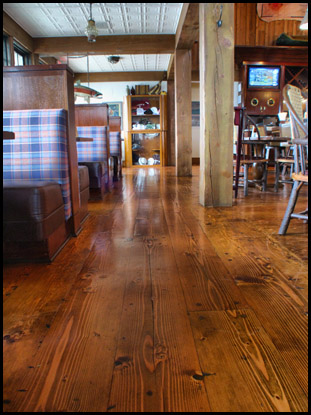 The Buffing and Coating Process
The process involves a light sanding of the existing floor finish. After sanding with very fine paper the floors will be cleaned/vacuumed, damp cloth tacked and puttied where necessary using custom colored putties that match the floor perfectly, then finished with an oil base polyurethane or water base finish. Floors will be buffed to maximize the finish at this point. There is a small amount of drying time required for this process.
NOTE: If the floor has ever been waxed and/or cleaned with any cleaners containing wax the buffing and coating process will not work. The new finish will not adhere to the existing finish, possibly causing peeling and/or separation in the finish.
We have an experienced staff available by appointment to give a free home estimate and discuss your flooring needs. Please call us at (208) 659-5246 or send an email to selectwoodfloorsid@gmail.com.